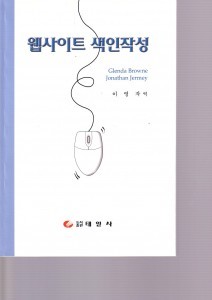 This Edition is no longer available.
Reviews
Australian Society of Indexers Newsletter v.25 n.5 June 2001
By Roxanne Missingham
'Website Indexing…provides a timely review of indexing principles, the challenges and history of development of web indexing, and a road test of an html index product. The combination of a narrative approach to indexing plus the demonstration of new software is appealing.'
'It is a good read and generally well-presented.'
---
Internet Reference Services Quarterly v.6 n.1 2001
By David J. Bertuca, University of Buffalo, Buffalo, NY
'This book is a clear, concise introduction to indexing publications, whether for Web or print publication. The materials are presented well and give help to beginning indexers, as well as to more experienced professionals. It is a good tool for librarians who want to index their publications well, and also for those who wish to know how the process works so that they can contract with a professional indexer and know what to expect. This publication would be valuable to librarians, Web designers, book publishers, and to anyone with a project requiring an indexing process.'
---
Key Words v.10 n.6 November/December 2002
By Bella Hass Weinberg, Division of Library and Information Science, St. John's University
'Part A contains a good overview of information access tools, with comparisons of electronic tools to traditional library systems.'
'The book goes on to discuss classification and categorization, providing a good overview for information architects.'
'This is a highly readable and informative book that is recommended for the personal collections of all indexers. Even if you create only hard-copy indexes, you will benefit from reading this book and contemplating how your work differs from that of indexers in the electronic environment. If you are interested in making the transition to website indexing, this practical book will help you get started. For those who entered the field of indexing without background in library-information science, this book provides useful explanations of classification and information retrieval.'
---
Online November-December 2001.
By Deborah Lynne Wiley, Next Wave Consulting, Inc.
**** (Mostly good)
'If you are at all interested in creating a back-of-the-book-style index for your Web site, then you should read this book. It provides tips and tricks and enough basics to get you started on your project.'
---
Online Currents v.16 n.4 May 2001
By Pamela Johnstone
'…the type face, font and overall layout all combine to provide an easy-to-read, uncluttered appearance.'
'As an Internet and database trainer, I was impressed with the definitions and explanations in Part A. I even found a buzz word to add to my repertoire…'
'Overall, I was impressed with this book; it provides a useful overview of information access tools, indexing principles and Web site indexing options…In addition to Web site creators and those contemplating Web site indexing, I would recommend the book for those involved in training or teaching in the areas of the Internet and information management generally.'
---
Sidelights n.2 Summer 2001
By Linda Sutherland
'For anyone about to embark on indexing a website or Web document, this part contains a great deal of information and good advice.'